Disclaimer: This guide is intended for general educational and informational purposes only, in conjunction with other resources on the subject. This guide does not provide legal advice or establish an attorney-client relationship between the reader and authors. Always consult an attorney together with competent tax and financial advisors regarding your specific situation prior to taking any steps.
Acknowledgments: We are grateful to Open Oregon State for their support in developing this handbook and making it freely available. We also thank Schwabe, Williamson & Wyatt for support in the development and wider distribution of this handbook at this critical time in Oregon agriculture.
We are also indebted to the colleagues who have worked on farm succession planning with us throughout the years and reviewed this handbook, providing thoughtful insights and suggestions. Our thanks go to Nellie McAdams, attorney, Oregon Agricultural Land Trust; Ashley Rood, farm preservation program director, Rogue Farm Corps; Matt Bisturis, attorney, Schwabe, Williamson & Wyatt; Maria Schmidlkofer, attorney, Schwabe, Williamson & Wyatt; Dave Buck, CPA, Aldrich CPAs and Advisors LLP; Sherri Noxel, OSU Austin Family Business Program; and Bart Eleveld, OSU Department of Applied Economics.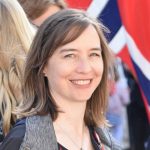 Christy Anderson Brekken, M.S., J.D., is faculty member in the Department of Applied Economics at Oregon State University, where she prepares the next generation of agricultural leaders to enter the field by teaching courses on agricultural law and environmental policy. Ms. Brekken has also developed and presented farm succession planning workshops throughout the state in collaboration with colleagues at Oregon State University. Her research includes The Future of Oregon's Agricultural Land, a report on the transition of Oregon's natural resource lands to the next generation. She holds a M.S. in Agricultural and Resource Economics from Oregon State University, and a J.D. from University of Minnesota.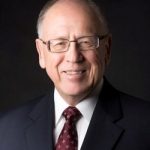 Joe Hobson, J.D., is a shareholder at Schwabe, Williamson, & Wyatt with an office in Salem, Oregon. He has been practicing business and organization law for 40 years, with a focus on helping family farms, ranches, and forest owners in their business organization. Mr. Hobson has also been integral in Oregon's agricultural landscape through his work with nonprofits and special districts that focus on agricultural interests. He was the Oregon Farm Bureau's first general counsel, and helped to develop the Oregon Agricultural Education Foundation and the Oregon Agricultural Legal Foundation. Mr. Hobson has helped many Oregon family farms and ranches develop and implement their business organization and succession plans, and he now presents at workshops around the state to educate and empower producers to take the next steps to pass their legacy on to the next generation. He holds a J.D. from Willamette University College of Law.